Bullionvault Reviews - Is it a Safe Company to Buy Gold?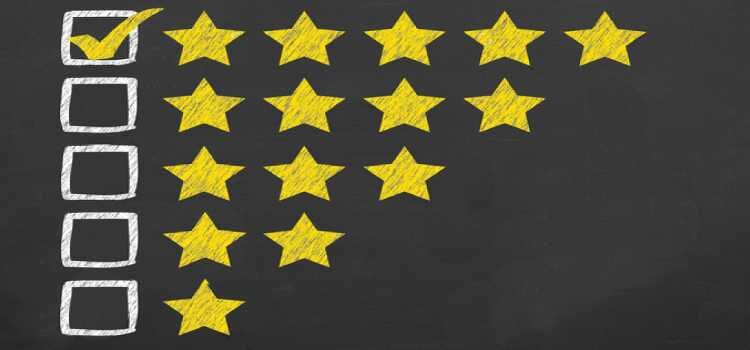 With Bullionvault Reviews we analyze in detail all opinions about Bullionvault to determine if it is a safe company to buy gold and precious metals.
---
Endergebnis
In our opinion Bullionvault is a serious and proven company that has services that can help us create a wealth in gold or precious metals to protect our future in the medium long term.
Open account in Bullionvault
What's Bullionvault
Bullionvault is a British company based in London, established in 2005 and owned by Galmarley Limited.
Founded by Paul Tustain, it has become the largest online precious metals investment platform. In principle it was created for institutional clients, it was not until 2009 that it also opened for private clients.
Bullionvault's goals include creating a professional level gold and silver marketplace that is secure, easily accessible and at affordable rates.
Currently with more than 90,000 users in more than 175 countries, its assets are valued at more than 3,000 million dollars, which make more than 40 tons of gold and 900 tons of silver.
To increase its strength, World Gold Council and Augmentum Capital acquired a stake of around 11.4% each in June 2020
We have compiled the best reviews and opinions of Bullionvault to determine if it is a safe and reliable company to invest in gold, silver and platinum.
Considerations before buying gold at Bullionvault
Before continuing, let's see what type of client your services are for.
Who should invest in Bullionvault
If you think that gold, silver and platinum are a good product to protect your heritage
If you think that your money is worth less and less because of inflation
You want to diversify your portfolio with precious metals
You are worried about your future and want to create an investment plan for your retirement
You are looking for an alternative to pension plans
Who should NOT buy gold at Bullionvault
You should not buy gold with Bullionvault if you DO NOT have a considerable amount to invest (I will tell you how much and why later)
You want to obtain a quick return or to speculate with precious metals
It is not for you if you think that your gold bars are better under the mattress (I will also talk about why)
What services does Bullionvault have
Bullionvault has 2 types of service:
Investment in precious metals (gold, silver, platinum and coins) from your online platform
Investment plan in regular purchases with no time or quantity limit
How Bullionvault's Gold Investing Works
The investment possibilities are as follows:
You can invest in gold, silver and platinum as in any other action
Automatic investment plan
In this video you will better understand how Bullionvault works:
How to Invest in gold with Bullionvault
Bullionvault provides 2 different markets to invest in:
Private customer market
London Bullion Market or London Bullion Market (LBMA). The London Fix
Private customer market
Basically the clients themselves are the ones who put the purchase and sale price with the orders on the platform.
This private market, although limited, serves to cover the operations of investors, except in exceptional circumstances, such as the fall of Lehman Brothers, where all the gold in their chambers was acquired and it was necessary to wait 48 hours for there to be more metal to trade.
BullionVault creates its own marketplace and is open 24 hours a day, or as they say, acts as a "market maker".
Automatic Investment Plan in precious metals
It has an investment plan in gold, silver, platinum, as well as investment currencies, which offers you freedom to choose when and how much to make the deposit.
With this plan, you will be able to create an equity to protect your future and protect yourself from inflation.
It is a flexible plan without conditions, which depends on your periodic contributions from your bank account.
We buy gram for gram parts of Good Delivery bars (999.9 purity), which are the official 400-ounce (12.44 kg) bars used by central banks or governments to build up their gold reserves.
Investment in gold, silver and platinum in bullions or coins
Bullionvault also gives you the possibility to invest in gold, silver, platinum or investment coins stored in various security cameras around the world. Specifically in Zurich, London, Singapore, Toronto and New York.
You can store your precious metals in vaults in any of the above cities.
You will be able to diversify and complement your investment portfolio.
For both services you have 2 storage possibilities:
Store your gold in professional precious metal custody companies
Ask to have it delivered to your home
Comisions
There are several commissions for the withdrawal or exchange of currency, custody and insurance or home delivery, so you must be careful not to incur any of these extra costs to maximize your return on investment.
The main ones are:
Commission per transaction: every time it is bought and sold.
For gold, silver and platinum a maximum of 0.5% is paid per transaction. This commission can be as high as 0.05%, depending on the amount that is bought or sold over the course of a year. (The commission is progressively reduced as it is bought or sold). Commission discounts for all metals apply from $ 75,000 (or equivalent in another currency) traded.
Custody and insurance: every month
0.12% per year for gold, subject to a $ 4 monthly minimum. 0.48% per year for silver, subject to a monthly minimum of $ 8. 0.48% per year for platinum, subject to a $ 8 monthly minimum.
When you request to withdraw the money to be transferred to your bank account, the customer must bear the cost of the bank transfer. Depending on the currency being sent, it costs € 10, $ 30, or £ 20.
Conclusion
Bullionvault is a proven company that has services that can help us create a wealth in gold or precious metals to protect our future in the medium long term.
The price of gold is around 10% which is in the price range of gold owned in the market.
Storage prices are relatively low and also deposits are insured, compared to storing them on our own or keeping them in a safe at a bank.
And finally, it offers immediate liquidity to transfer our money to our account. The same day or the day after the order the money is in our account.